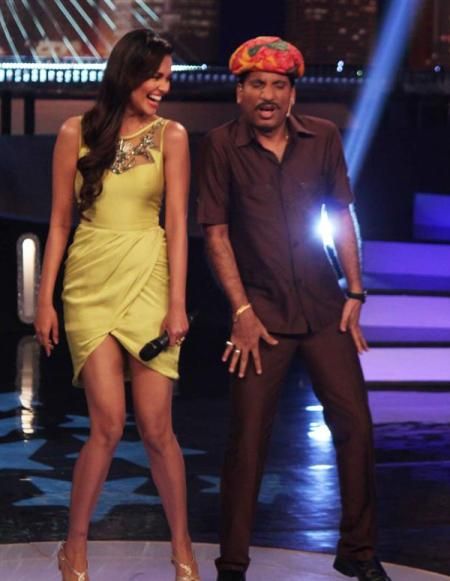 Actress Esha Gupta is still a new comer in Bollywood with only one release uptil now in 'Jannat 2'. She is busy these days with the promotions of 'Raaz 3' and has next Prakash Jha's 'Chakravyuh' in her kitty.
Recently, the starlet was spotted on the sets of 'Laugh India Laugh' for the promotions of 'Raaz 3'. Here she confessed to be a huge fan of comedy films.
"I like comedies. My favourite film till date is `Andaz Apna Apna` and I remember each dialogue of the film," the 27-year-old said on the sets of comedy show "Laugh India Laugh".
Meanwhile, 'Raaz 3' will not be released in UAE as the Censor Board of the group of seven emirates has banned the film from being released there because of some sexually explicit scenes and the portrayal of the spiritual world.
Vijay Singh, CEO of Fox Star, producer and distributors of the film confirms the news and states, "The board has an issue with the film over its adult content. But we are in talks with them right now."