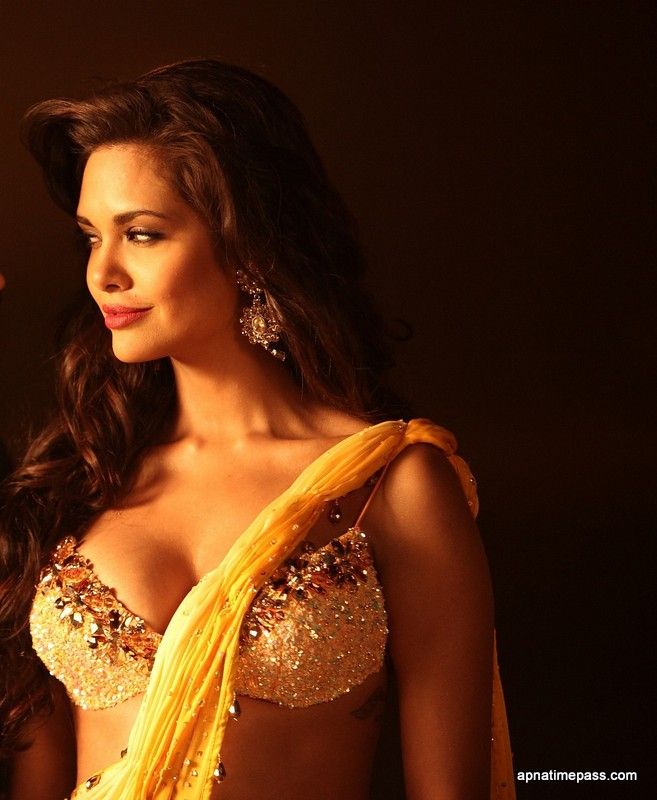 Two-film-old Esha Gupta gives credit to change in society for the changing mindsets of filmmakers and motivating them to adapt new concepts and ideas.
"Bollywood is now changing a lot and not because of the filmmakers, but because of the audience who have started accepting such (unconventional) movies and it is very good because they have it in the West for a while," Esha told us.
Her next is Prakash Jha's "Chakravyuh" and and it will see her as a tough cop.
"Considering it was Prakash Jha, I knew it would be a hard-hitting movie and I was prepared for that. It was a great opportunity for me," she said.
Asked if she is open to women-centric roles, the actress said: "If it comes my way, I will do it. But it also depends a lot on filmmaker and the script. It's not that I am thinking of it right now, but would do it if something really good comes my way."
She has also endorsed small screen and will be seen presenting technology-based show "Supercars" on Nat Geo, which will take a look into what goes into the making of some of the finest cars.
"It is a show for the Indian market because they wanted Indians to see it. They wanted a woman to present it because you don't see a woman watching such shows. I thought if I am presenting it, not only the style statement would be there, but I hope a lot of women will watch the show," she said.
As she is moving ahead in Bollywood, the 24-year-old says her mentors Mahesh Bhatt and Mukesh Bhatt, who launched her in Bollywood with "Jannat 2" and repeated her in "Raaz 3", will always remain important for her.
"I love and respect them. They were the first ones who gave me a chance. Both have really been there for me," she said.